The OS is half a phone's worth and there's little wonder everyone is trying to make it the better half. In the case of Windows Mobile the emphasis really is on everyone. Version 6.5 is up and running but is it the upgrade everyone was waiting for?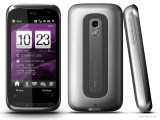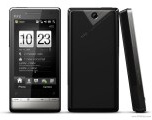 The better part of the Windows Mobile 6.5 army
You don't get to see OS reviews on our homepage too often, but this is such an eagerly awaited release that we just have to see if it lives up to the hype. Windows Mobile did need a design and usability overhaul – and you don't have to trust us on that. Go check out what HTC, Samsung and SPB have been doing about it. Alright, Microsoft must've thought it's about time they did something too.
Rumors of a new WinMo release started to fly just about this time last year, but it was not until a few months later that the official confirmation was finally out. Meanwhile, the inevitable leaks were rather quick to tone down the premature enthusiasm of PocketPC buffs.
It seemed at that point that the changes introduced by the WinMo 6.5 were almost nonexistent. Well, early leaks have never been real trustworthy stuff, so as soon as there was official word from Microsoft part of the excitement started to return.
Promises of increased user-friendliness, better browsing and an app store were made and it once again seemed the 6.5 could be the thing everyone was waiting for. And those leaked screenshots were pretty neat too.
Truth be told, we were still pretty skeptical at that point but seeing manufacturers all eager to hop on the bandwagon made us hopeful again. At the time of the official release of Windows Mobile 6.5, four major manufacturers had already announced handsets that were either shipping with the new OS or eligible for a free upgrade.
We even took a couple of them for a spin already and if you have been keeping track you'd probably know what to expect from this article. The Samsung I8000 Omnia II was indeed an inspiring performer but there's no escaping the fact that a large part of its charm was in hardware (mostly the magnificent 3.7″ AMOLED display and the fast CPU). From a software point of view we're more impressed with TouchWiz rather than WinMo 6.5. Sony Ericsson XPERIA X2 didn't manage to win our hearts completely but still had a trick or two up its sleeve.
So now, we're bringing the Windows Mobile out of its third-party guises and focusing on the upgrades 6.5 claims to carry. What we've seen so far tells us the massive overhaul has been postponed. But let's see if the changes are enough to buy Microsoft time to bring WinMo 7 as close to perfection as possible.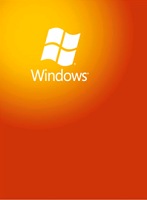 Windows Mobile 6.5 startup sceren
It is a hard enough task now that the competition is keener than ever to bite off massive chunks of the WinMo market. So, even if Windows Mobile 6.5 doesn't convert new believers it should at least be able to stand its ground against overly-ambitious newbies. Android, Symbian S60 touch, WebOS and Mac OS X are all much younger than the WinMo platform but their rapid rise must've got Redmond by surprise.
Join us on the next page to see how Microsoft are trying to respond. And is 6.5 their way to play defense or are they keen to counter-attack.