Armed with solid design and the Samsung quality of build, the Samsung D880 Duos is two phones in one . It offers seamless dual SIM functionality with almost no compromise. Backed by a 3 megapixel autofocus camera and a large 2.3″ QVGA TFT display, the Samsung D880 Duos is an intriguing package, truly worth closer examination. So, hop on as we head to explore the dual nature of Samsung Duos.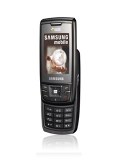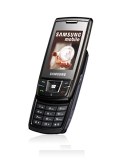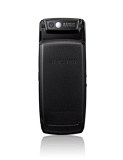 Samsung D880 official photos
Key features:
Seamless dual SIM functionality (both cards are active simultaneously)
3 megapixel autofocus camera with good image quality
2.3″ 262K-color TFT display (QVGA resolution)
microSD memory card slot
FM radio
Bluetooth with A2DP
TV out
MS Office document viewer
Quick interface response
Large capacity battery
Comfortable keyboard and controls
Main disadvantages:
Secondary SIM can be used for telephony and messaging only
Secondary SIM has dual-band support only (no 1900 MHz support)
Large size
Boring slider design
Interface options well behind the times
Poor sunlight legibility
No 3G support
Portrait-oriented camera
Poor web browser
Awkward file browser
Poor music player
Using two SIM cards in one phone is increasingly becoming an option many are willing to consider. Using both a personal and a business number with one single handset, saving some money by combining two different plans or network carriers, or regularly using local prepaid cards on business trips – to name just a few reasons why one should be interested in a dual-SIM mobile.
The initial high price tag of Samsung D880 Duos seemed rather unjustified. It really manages to replace two handsets, but it didn't seem fair for it to cost well over their combined price. Now that the price tag is more acceptable, we look at the possibilities it offers people who often carry – and are forced to use – two or more handsets.
The Samsung D880 Duos is not the first dual SIM handset on the market. Various Chinese manufacturers have been working hard in that traditionally unexplored area. We even did an article on various dual SIM solutions back in August last year to help you get started with the various options.
In the mean time, major mobile phone manufacturers seemed disinterested or were simply trying to avoid potential pressure from the telecoms, which are their main clients after all.
Samsung were first among the majors to announce a dual SIM handset in October 2007 – the D880 Duos. Rather recently Samsung announced the next of kin – Samsung D780 and are planning to expand the lineup even further in 2008.





Samsung D880 Duos photos
We will talk more about the dual SIM functionality in the dedicated chapter of our review. If we've got you interested by now, hit the jump for our detailed review of Samsung D880.