Introduction
Big buttons and no questions asked. Believe it or not, that's what some people still look for in a phone. The LG GD550 Pure is playing it safe – less tech inside means fewer things to go wrong. This is less a gadget for those who think old-school is cool and more for those who take old-school to mean safe and familiar.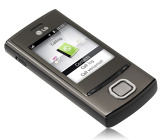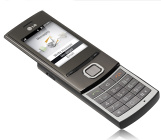 The LG GD550 Pure is not many things but one. A good old-fashioned slider with the right measure of metal on the outside and a great keypad. It likes to keep it short and simple. Not too many fancy acronyms on the spec sheet and a user interface that prides itself on simplicity. We can't even call it user friendly – foolproof is more like it.
Key features:
Quad-band GSM/GPRS/EDGE support, UMTS with 3.6 Mbps HSDPA

2.4″ 262K-color QVGA display

5 megapixel autofocus camera, D1 video recording @ 30fps

Standard microUSB port

Bluetooth (with A2DP)

Hot-swap microSD card slot (up to 16 GB)

FM radio

Excellent keypad

Office document viewer



Main disadvantages:
User interface is nice and simple, but perhaps too basic

No smart dialing

Poor image quality and video recording

Laggy image gallery

No sign of any social networking integration

Memory card slot under the battery cover



We usually like it when a company is trying to do things differently. And we don't mind an occasional blast from the past. The 3G speeds and imaging aside, the LG GD550 Pure would've made perfect sense in 2006. In fact, this phone is easier to define by what it's not than what it is.
The LG GD-lineup has all sorts of phones – from basic touchscreen (GD 510 Pop) through the cool Mini to the extravagant Crystal. These are all gadgets that the potential GD550 Pure user will never bother to look at. The GD550 Pure is a far cry too from the BL20 New Chocolate and the Pure is very much a low key version of LG's sweetly-named handset.






LG GD550 Pure live photos
Uncomplicated, comfortable and grown-up, there isn't much going on with the LG GD550. It's happy just being a phone. To make it even easier on the user, LG have put a new interface in it and given the new setup a nice catchy name. Pure says it all really – slide up and you're right inside the menu. Phones just don't get any simpler than that to handle.
But we'll get to that in due time. Now let's see what the LG GD550 Pure is made of.