Introduction
You see Wireless N and Bluetooth 3.0 slowly creeping on the cellphone specs pages and it was about time we do a dedicated test of how good they are in reality. Every geek loves to get the latest and greatest in mobile tech but it's even sweeter when you have the hard evidence to back up the upgrades brought by the new version numbers.
We rolled up our sleeves and prepared for testing the Wireless N implementation in some of the latest and greatest smartphones on the market. We wanted to find out just how faster or wide reaching it is compared to the good old G standard that's been around for what looks like ages.
Bluetooth 3.0 is also growing in popularity and for a technology that's been running at snail speed ever since it was introduced, we expected even greater improvements. We brewed a lot of fresh coffee and prepared for a long shift full of rolling tests and crunching numbers.
We picked four of the most popular phones that support Wireless N – the iPhone 4, the Nokia N8, the Samsung I9000 Galaxy S and the Samsung S8500 Wave. The variety will ensure we get results that are OS independent. We had Bluetooth 3.0 enabled phones lined up too, but as it turned out, we had jumped the gun on that one.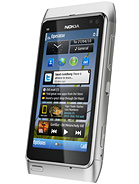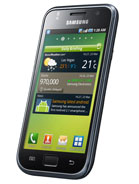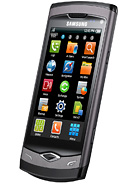 Apple iPhone 4 • Nokia N8 • Samsung I9000 Galaxy S • Samsung S8500 Wave
On paper Wi-Fi 802.11n promises a huge increase in bandwidth (up to 300Mbps vs. 54Mbps for the b/g standards) and improved performance at longer ranges. Bluetooth 3.0 similarly promises faster speeds (24Mbps vs. 3Mbps for v2.1+EDR) and adds better power management along with low-latency connections.
However we were in for a surprise. Right from the very first sample tests we did on both the Wireless N tech and Bluetooth 3.0 we knew something was wrong – we weren't getting the advertised improvements. Now how about that?
Both of these latest wireless technologies over-promised and under-delivered, at least as far as mobile phones are concerned. We obviously needed to include more test scenarios and test the tech on more phones – just to be sure we're not missing something.
And there we went – we curbed our enthusiasm and started slowly, approaching the tests more carefully. And as we dug deeper, things got ever more confusing.
We bet you're dying to learn the hard figures behind these proclaimed new technologies. Well, be our guests and jump on to the next page where we start off with the Wireless N Olympics.